A platform with unrivaled insights
AcuityMD enables medical device companies to grow pipeline, boost win rate, and increase team productivity. Our commercial platform replaces tedious research and guesswork with MedTech-specific data and a fresh feed of targets so your team can prioritize their efforts on the most valuable opportunities.
The MedTech Commercial Flywheel
AcuityMD's modules work together to power the
MedTech commercial flywheel
, connecting the end-to-end commercial process so companies can define and prioritize growth, measure and execute against their opportunities, and learn from the outcomes to ultimately build a stronger strategy.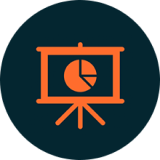 Markets
Size and segment markets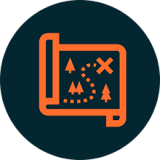 Territories
Assign, manage, and compare territories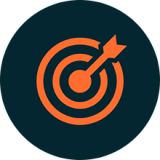 Targeting
Find, qualify, and act on high-value opportunities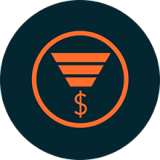 Pipeline
Track progress on targets and improve sales projections
Powered by AcuityMD's MedTech Data Model
We structure our industry-leading data around physicians, sites of care, and products, creating a data model specific to the needs of MedTech. 
Traditional data vendors only show a limited, static view of the market. We partner directly with CMS and medical claims aggregators to harmonize, clean and surface insights from over 325 million patients in our all payor claims dataset. We frequently refresh this data, and data from dozens of other data partners to keep information relevant, current and accurate. AcuityMD's industry-specific data model and business logic enables you to answer critical questions about your business, like:
Which HCPs should we target for a product launch? 
How penetrated are we in this Hospital, ASC, or IDN? 
Which HCP targets do my product users already know?
Connecting AcuityMD to your operational data like territory alignments, product pricing, and sales history gives you an even clearer picture of underpenetrated accounts, territory whitespace, and product expansion opportunities.  Our data is updated automatically so your teams are using the latest intelligence to inform your business decisions and sales activity.
Features
Comprehensive, Smart Data
Turn disjointed data into intuitive workflows. Powered by data from over 325 million patients, AcuityMD focuses sales efforts on high-value opportunities that expand product adoption, and updates automatically when new information is available.
Give reps the information they need, whether they're at the office or on-the-go. Reps can also use the opportunity heatmap to identify and target nearby surgeons or facilities.
See when there is activity on key accounts, including new surgeons in your territory, and tag colleagues in notes to notify them of updates.
Ensure your commercial tools work seamlessly together. AcuityMD provides a full view of sales,  customer, and market data in a single place with flexible integrations into your CRM, ERP, territory alignments, and more.
"AcuityMD was a game changer. They provided us with a detailed and specific roadmap for prioritizing our selling efforts, which resulted in a robust target pipeline. While we started using AcuityMD with one product line, we've now expanded our engagement to include our full joint preservation portfolio."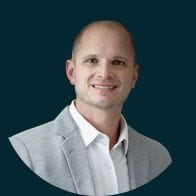 VP of Commercial & Corporate Development Anika Therapeutics